About Us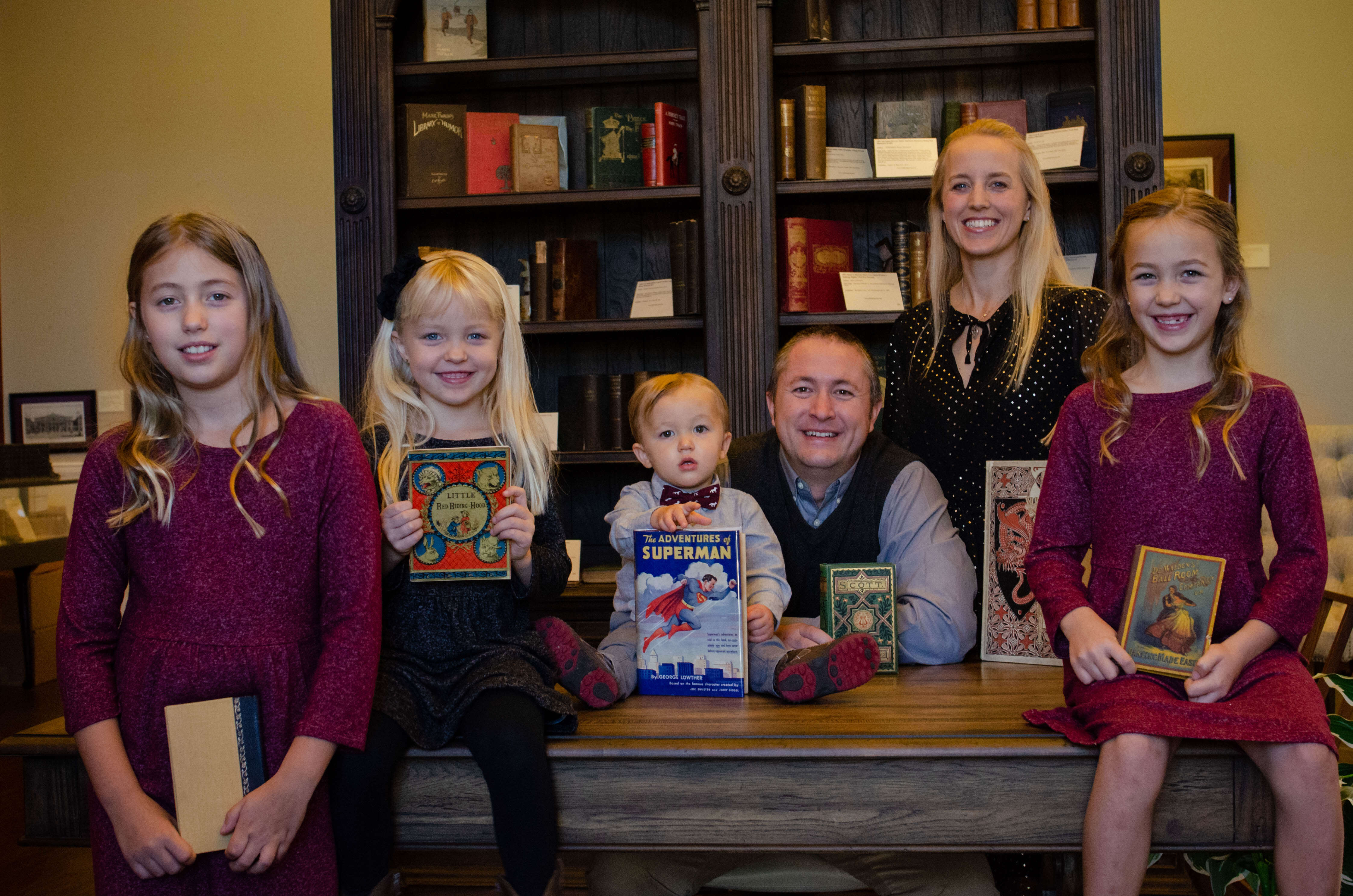 "I cannot live without books"
– Thomas Jefferson
We agree! We've now been buying and selling books for nearly a decade now as we celebrate over 10,000 successful transactions to nearly every country in the world!
Our most recent venture is our gallery in downtown Columbia, Missouri. Our vision for this gallery is to introduce Columbia to the beauty and awe of collecting rare books while also encouraging the important and noble task of preserving knowledge and history.
Scott and Jill Schilb have lived and breathed rare books since shortly after being married in Columbia 10 years ago. Columbia has always been dear to our family as Jill is the daughter of Sam & Donna Atkinson of the Candy Factory and was born and raised in Columbia. We have recently been delighted to add Joel Schilb to our team who also bears a rich Columbia heritage and brings even more expertise to our team. We are passionate about rare books, maps, and art and believe that we will find many kindred spirits here in Columbia. We look forward to sharing an espresso with you and discussing rare books.
Our Customer Service Core Values:
Do everything with excellence.
Communication is important. This is why we respond to all emails within 24 hours, but usually within a few hours.
Buyers should be confident. This is why we offer a full money-back guarantee for any reason without reservation. We also fully guarantee the successful delivery of your package to any country in the world with full package-tracking capabilities.
These books are treasures and we treat them as such. This is why we carefully package our treasures in such a way to ensure a very fast (same-day shipment) and very safe delivery.