1589 1st Pope Sixtus V Vatican City ROME Italy Pinadello Illustrated Portraits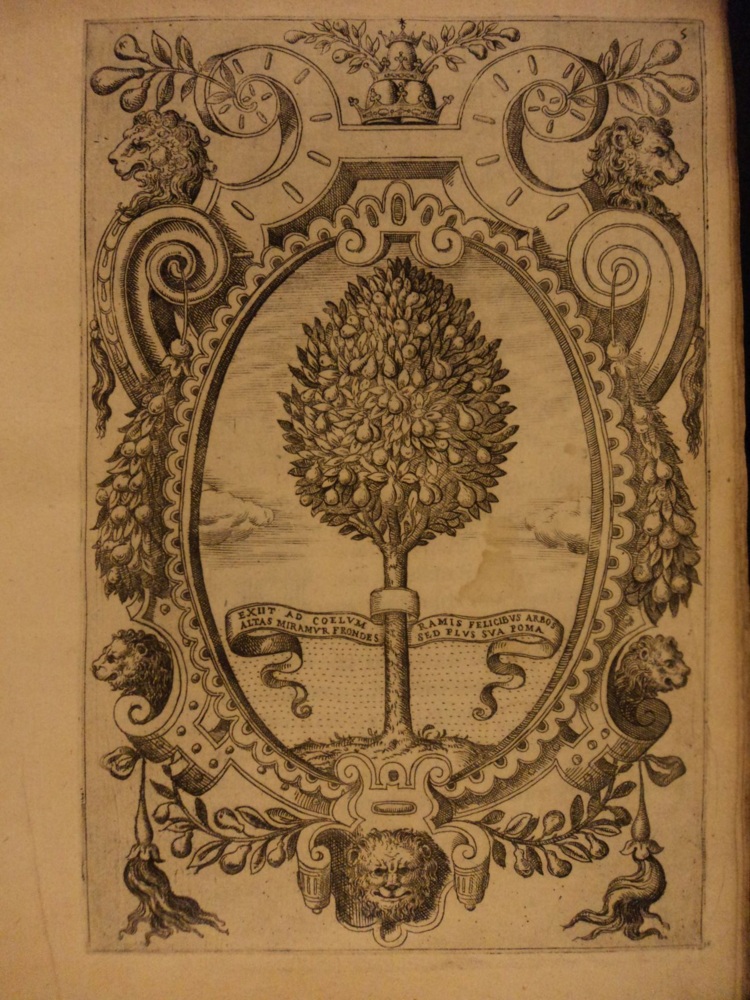 $1,500.00
In stock
Free shipping wordwide!
---
Satisfaction Guaranteed
Pope Sixtus V or Xystus V (1521 – 1590), born Felice Peretti di Montalto, was Pope from 24 April 1585 to his death in 1590.
$1,500.00
In stock
Free shipping wordwide!
---
Satisfaction Guaranteed
Image Gallery
Description & Details
1589 1st Pope Sixtus V Vatican City ROME Italy Pinadello Illustrated Portraits
Pope Sixtus V or Xystus V (1521 – 1590), born Felice Peretti di Montalto, was Pope from 24 April 1585 to his death in 1590.
Main author: Giovanni Pinadello
Title: Dom invicti quinarii numeri series : quae summatima superioribus pontificibus et maxime a Sixto Quinto ; res praeclare quadriennio gestas adnumerat ad eundem Sixtum Quintum, Pont. Opt. Max
Published: Romae : apud F. Zannetum, 1589.
Language: Latin
Notes & contents:
Illustrated and engraved title page
Includes full page engraved portrait of Pope Sixtus V including 24 figures that surround the portrait. These figures include architecture and famous monuments, most notably those from ancient Rome.
18 other full page plates
FREE SHIPPING WORLDWIDE
Wear: wear as seen in photos
Binding: tight and secure vellum binding
Pages: complete with all 38 pages; plus indexes, prefaces, and such
Publisher: Romae : apud F. Zannetum, 1589.
Size: ~9in X 6.5in (23cm x 16.5cm)
FREE SHIPPING WORLDWIDE
Shipping:
Very Fast. Very Safe. Free Shipping Worldwide.
Satisfaction Guarantee:
Customer satisfaction is our first priority. Notify us within 7 days of receiving your item and we will offer a full refund guarantee without reservation.
$1500
Pope Sixtus V or Xystus V (13 December 1521 – 27 August 1590), born Felice Peretti di Montalto, was Pope from 24 April 1585 to his death in 1590. As a youth, he joined the Franciscan order, where he displayed talents as a scholar and preacher, and enjoyed the patronage of Pius V, who made him a cardinal. As Pope, he energetically rooted out corruption and lawlessness across Rome, and launched a far-sighted rebuilding programme that continues to provoke controversy, as it involved the destruction of antiquities. The cost of these works was met by heavy taxation that caused much suffering. His foreign policy was regarded as over-ambitious, and he excommunicated both Elizabeth I of England and Henry IV of France. He is recognized as a significant figure of the Counter-Reformation.
Contents  [hide]
1              Biography
1.1          Early life
2              Papacy
2.1          Election as pope
2.2          Church administration
2.3          Foreign relations
2.4          Vittoria Accoramboni affair
2.5          Contraception, abortion, adultery
2.6          Death and legacy
3              See also
4              Notes
5              References
6              External links
Biography[edit]
Early life[edit]
Felice Peretti was born on 13 December 1521 at Grottammare, in the Papal States,[1][2] to Pier Gentile (also known as Peretto Peretti), and Marianna da Frontillo.[3] His family was poor.[3] Felice later adopted Peretti as his family name in 1551, and was known as "Cardinal Montalto".[3] He himself claimed that he was "nato di casa illustre" — born of an illustrious (i.e., "shining") house.[citation needed]
According to Isidoro Gatti, the Peretti family came from Piceno, today's Marche, in Italy.[4] According to another source, his father came from Montalto, a nearby village. At an early age he entered a Franciscan friary at Montalto. He soon gave evidence of rare ability as a preacher and a dialectician. A legend has it that while a friar he was approached by the aging Nostradamus, who knelt, kissed the friar's robe and then exclaimed he was kissing the robe of the future pope.[citation needed]
About 1552 he was noticed by Cardinal Rodolfo Pio da Carpi, Protector of the Franciscan order, Cardinal Ghislieri (later Pope Pius V) and Cardinal Caraffa (later Pope Paul IV), and from that time his advancement was assured. He was sent to Venice as inquisitor general, but was so severe and conducted matters in such a high-handed manner that he became embroiled in quarrels. The government asked for his recall in 1560.
Papal styles of
Pope Sixtus V
C o a Sisto V.svg
Reference style    His Holiness
Spoken style         Your Holiness
Religious style      Holy Father
Posthumous style                None
After a brief term as procurator of his order, he was attached to the Spanish legation headed by Ugo Cardinal Boncampagni (later Pope Gregory XIII) in 1565, which was sent to investigate a charge of heresy levelled against Bartolomé Carranza, Archbishop of Toledo. The violent dislike he conceived for Boncampagni exerted a marked influence upon his subsequent actions. He hurried back to Rome upon the accession of Pius V, who made him apostolic vicar of his order, and, later (1570), cardinal.
During the pontificate of his political enemy Gregory XIII (1572–85), Cardinal Montalto, as he was generally called, lived in enforced retirement, occupied with the care of his property, the Villa Montalto, erected by Domenico Fontana close to his beloved church on the Esquiline Hill, overlooking the Baths of Diocletian. The first phase (1576–80) was enlarged after Peretti became pope and was able to clear buildings to open four new streets in 1585–6. The villa contained two residences, the Palazzo Sistino or "di Termini" ("of the Baths") and the casino, called the Palazzetto Montalto e Felice.
Displaced Romans were furious, and resentment of this act was still felt centuries later, when the decision was taken to build the central pontifical railroad station (begun in 1869) in the area of the Villa, marking the beginning of its destruction.
Cardinal Montalto's other concern was with his studies, one of the fruits of which was an edition of the works of Ambrose. As pope he personally supervised the printing of an improved edition of Jerome's Vulgate – said to be "as splendid a translation of the Bible into Latin as the King James version is into English."[5]
Papacy[edit]
Election as pope[edit]
Though not neglecting to follow the course of affairs, Felice carefully avoided every occasion of offence. This discretion contributed not a little to his election to the papacy on 24 April 1585, with the title of Sixtus V. The story of his having feigned decrepitude in the conclave, in order to win votes, is pure invention. One of the things that commended his candidacy to certain cardinals may have been his physical vigour, which seemed to promise a long pontificate.
Categories
European History
Religion
Authors
Giovanni Pinadello
Printing Date
16th Century